The older the MVHR unit, the lower its efficiency
An MVHR unit provides healthy air in the home 24 hours a day, summer and winter. In winter, when fresh air is supplied, the residual heat from the exhaust air is used to heat the house. In summer, the cool evening and night temperatures are used to cool the house. This technique, also known as heat recovery, makes an MVHR unit extremely energy efficient. Very sustainable! An MVHR unit also has a long lifespan, but replacement is inevitable over time. A new MVHR unit has many advantages. For example, the newer MVHR units are much more energy efficient, which means you will eventually pay back your MVHR unit.
If we come to replace your MVHR unit, it will take our technician approximately two to three hours. Once the quotation has been accepted, we will contact you within two working days to arrange an appointment. Depending on your postcode area, our technician will be scheduled. Once our technician has replaced the MVHR unit, the entire system will be recalibrated to ensure that your MVHR system is working properly. Payment for the service can be made by debit card. Our technician will leave your home clean and tidy, so you can enjoy a comfortable indoor climate straight away.
Please note: our services and materials are designed for standard homes (maximum number of valves is 12). Is the ceiling higher than 3 metres or are there any other peculiarities? Our technician may not be able to carry out the service or may find it difficult. In this case, please contact us first.
This service is not available for decentralised MVHR units.
Request a quote
Request a quote and we will contact you
Need a helping hand yourself?
Provide the right resources
When is an MVHR unit due for replacement?
Have you noticed an MVHR unit making more noise than usual? Are you experiencing possible ventilation problems in your home, resulting in headaches, shortness of breath or colds? Or are you noticing that your energy costs are going through the roof? Then your MVHR unit may need to be replaced. Are you not experiencing any problems, but your MVHR unit is more than 15 years old? Then it's a good idea to replace your MVHR unit anyway. The new generation of MVHR systems is much more energy efficient and sustainable, so it will pay for itself.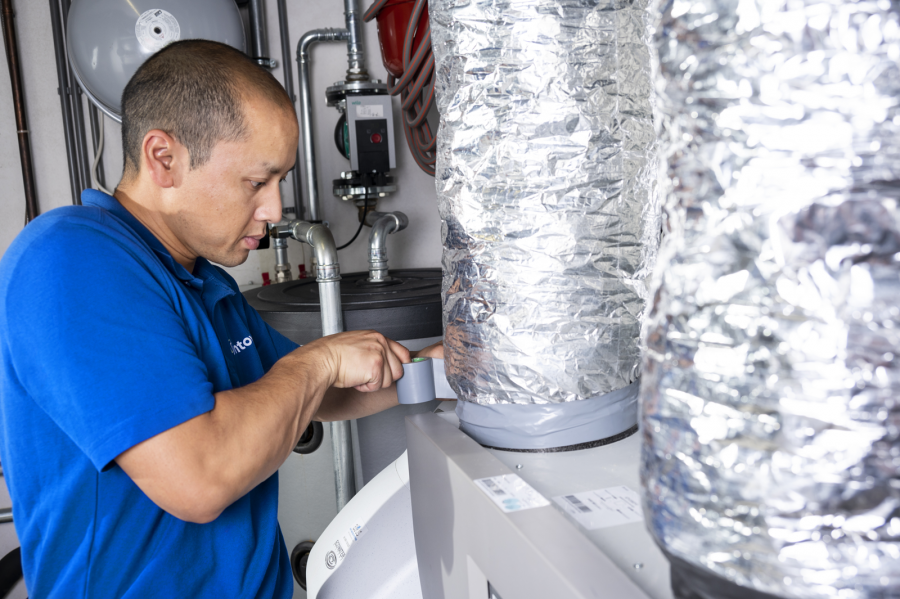 Advantages of replacing an MVHR unit
The biggest benefit of a new MVHR unit is, of course, the health benefits. You are assured of clean air and the house is wonderfully fresh again. With the removal of dust mites, mould, damp and bacteria, all sorts of vague physical ailments disappear like snow in the sun. Energy bills are also improved as the latest MVHR units are many times more economical than 15 year old models.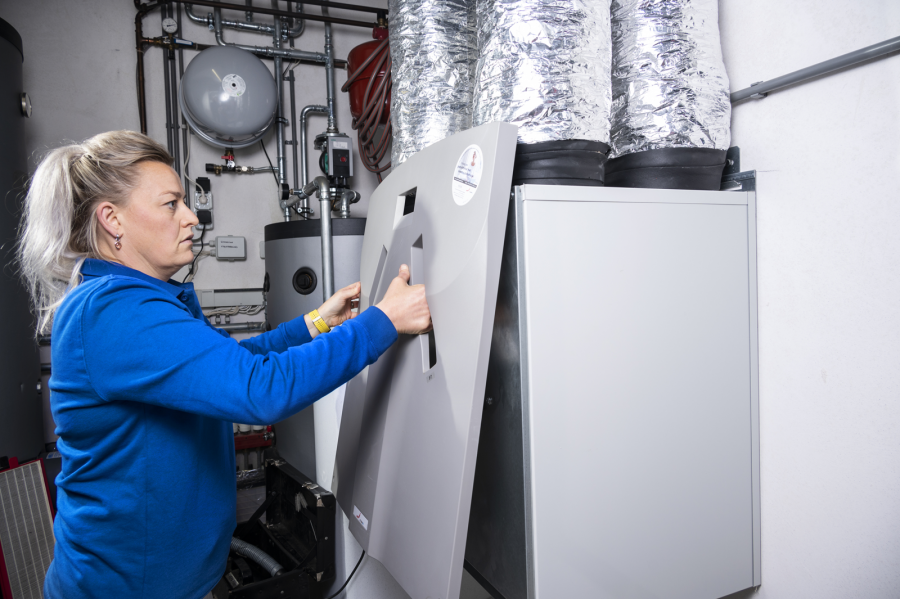 Getting started by yourself
View our products
Why Intovent?
Strong in service

Return free of charge

Not brand-dependent
Technician needed?
Our best people at your service