Are you installing a new ventilation system or replacing an existing one? Then you need ducts to take the polluted air out and bring in fresh, clean air. A spiral duct is a good example of this. This duct ensures that the air in a ventilation system is properly transported. Intovent is the place to go for spiral ducts and spiral accessories. We are also available for questions, advice or installation.
What is a spiral duct?
A spiral duct is used for the supply and exhaust of air. This type of ventilation duct is of high quality.
The round shape and smooth inner wall minimise obstructions to the airflow. This allows the ventilation system to work optimally. The ducts are not flammable and with the appropriate accessories you can reach the right places for your ventilation system; very practical as every house is different.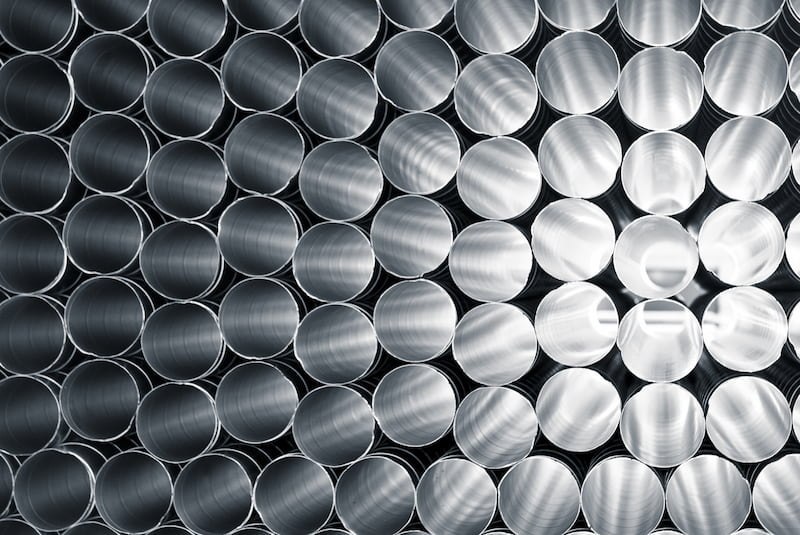 Our range of spiral ducts
Because every home is different, at Intovent we believe there is a perfect duct for everyone. That's why you'll find many different sizes and diameters in our range.
Besides spiral ducts, you will also find the right accessories (with SAFE rubber seals) to help you customise your ventilation system. Brackets, bends, duct covers and connectors, to name but a few. Thanks to the SAFE rubber seal, you get an ideal connection, the components fit together perfectly and the accessories can be placed directly on the duct. Each accessory is airtight, of high quality and easy to install. At Intovent you'll also find spiral duct accessories in all common sizes!
Which duct do I need?
Now that you know you need a spiral duct to ventilate your home, you're probably wondering: which one do I need? To save you time, we'll explain which duct is right for you.
We supply spiral ducts in a range of diameters: from 80 mm to 200 mm.
The choice of diameter is based on the amount of air moving through the duct. For longer distances, choose a larger diameter. This will promote airflow and ensure that the fan works as well as possible. Often the connection to your fan or MVHR unit will determine the diameter of your ductwork. After that, you can go smaller in diameter because you need less air further into the system. In summary, the duct is the largest in the beginning and can be reduced as the installation progresses.
Want to measure the diameter of your spiral duct yourself? That's possible! The diameter of this product is easy to measure from wall to wall. This is not always possible with an installed duct. In this case, measure the circumference of the duct and divide the result by Pi (3.14). For example: If you measure a circumference of 471 mm, divide by 3.14 and you will know that the diameter of your spiral duct is 150 mm.
How do I install a spiral duct?
We always recommend that you have a professional install a ventilation system. However, if you want to do it yourself, here are a few simple steps to help you. First, slide the spiral ducts and accessories together. To give extra stability to the duct system, it is advisable to use enough brackets (one bracket per metre is perfect). Tighten the bracket screws and you're done.
Purchasing spiral ducts
You can easily order one or more spiral ducts from our webshop. Are you looking for a technician? Do not hesitate to contact us now. Call us on +31 (0)85 04 10 219 or send an e-mail to info@intovent.nl. We are happy to help so that you can enjoy fresh air again soon.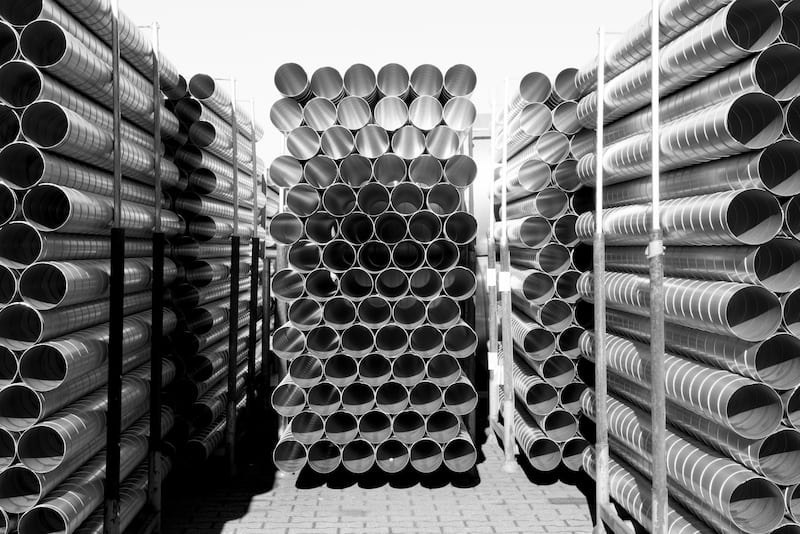 Technician needed?
Our best people at your service
Why Intovent?
Strong in service

Return free of charge

Not brand-dependent
And our stock
Large stock
Fast delivery

Mirjam van Werde
Customer service representative