When is your ventilation system due for replacement?
Have you noticed that your ventilation system is making more and more noise? Do headaches and sore throats have become commonplace? Is your energy bill getting higher and higher? Then chances are your ventilation system is not working properly. And yes, it is getting worse. Keep your indoor climate comfortable and opt for a timely replacement.
Are you not experiencing these problems, but is your ventilation system older than 15 years? Even then, a replacement may be a good idea, both for your health and your energy bill.
Why replace your ventilation system?
Technology keeps evolving and so do ventilation systems. Modern ventilation systems are quiet and energy-efficient. But the biggest gain, of course, is in air quality. Pollution disappears and makes way for a fresh breeze. That makes the whole house feel better! Feel good, experience comfort and live healthily: it all starts with clean air.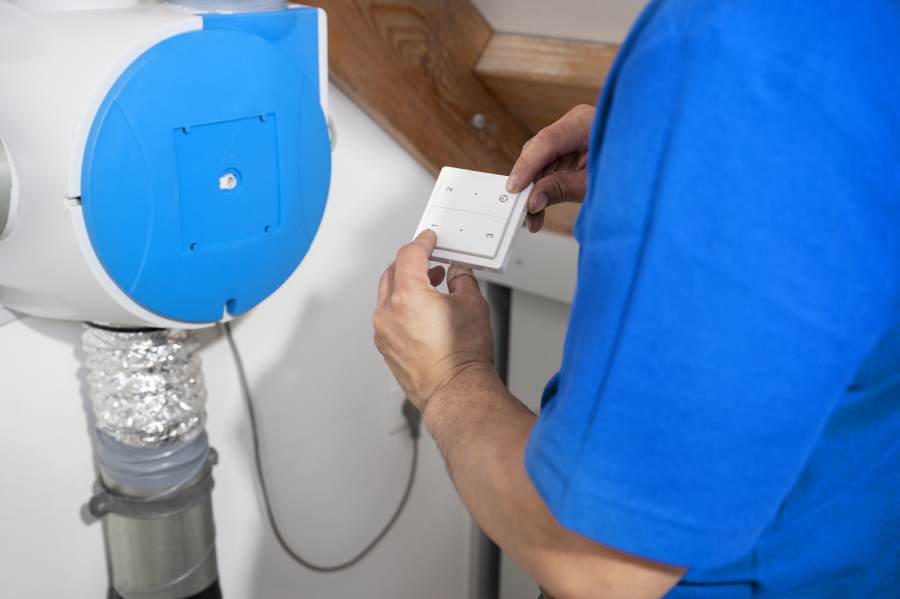 Getting started by yourself
View our products
Why Intovent?
Strong in service

Return free of charge

Not brand-dependent
Technician needed?
Our best people at your service