---
Are you renovating or building a home? Or is your old roof fan simply in need of replacement? Then take a look at Intovent's product range. With just a few clicks, you can find the right pipe roof fan for every roof.
Why a roof fan home?
A roof fan is a ventilation system designed to remove warm air and humidity from a house through a fan installed on the roof. Thus, a roof fan improves air quality and keeps the indoor climate comfortable. Since the fan is on the roof, it hardly takes up any space in the house.
Where to use a pipe roof fan?
Roof fans can be located on all kinds of buildings, but certainly in private homes too. They are especially useful in homes where air cannot circulate well, such as in rooms without windows or rooms located on the ground floor. In our webshop, you will find a wide range of pipe and roof fans.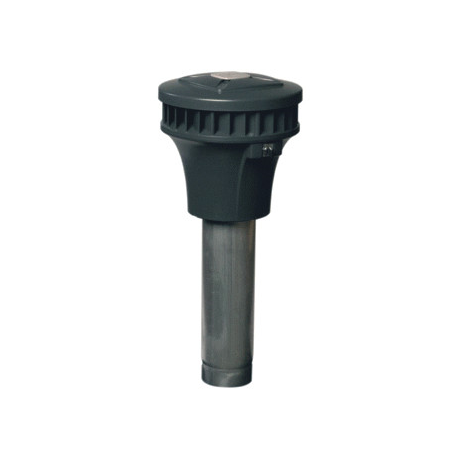 Roof- or pipe fan?
Roof fans are generally larger and have a higher capacity to exhaust large volumes of air, while pipe fans are smaller and mainly used for specific areas in the building. Due to its smaller capacity, the pipe fan is more often used for specific home, garden, and kitchen applications. For example, a pipe fan is commonly used for bathroom ventilation. Both types of fans are installed on the roof. Pipe fans can be installed with an adhesive plate.
Range of roof and pipe fans
Intovent has various types in its range. For example, choose an Itho roof fan or a Zehnder roof fan. Whatever your choice is, you are guaranteed high quality anyway. Click on a fan to see its specifications.
Mechanical roof fan
Easy does it. With a mechanical roof fan, you are assured of proper operation. A roof fan with a humidity sensor, for instance, automatically comes into action when needed. Thus, good ventilation becomes a certainty.
Roof fan with remote control
A pipe fan can be equipped with wireless radio frequency, allowing you to control the fan with an RF remote control. To do this, you need a receiver (PCB) and an operating switch (transmitter). At Intovent, you can choose a pipe fan with remote control from the Zehnder and Orcon brands. Note that the control must be able to work with a specific unit.
Installing a roof fan
Replacing your roof fan is a great job for handymen. Installation is not extremely complicated, but it is essential to work safely and take the appropriate steps, of course. Thus, every roof fan comes with an installation manual. Read it carefully before you get started. Any more questions? Then contact us.
That is why Intovent
Whether you need a roof fan flat roof, or sloping roof: at Intovent, you are in the right place. We are brand-independent and always go for quality. Do you have a question about our product range? For example, do you want to know whether you should go for a Zehnder pipe fan or another type of roof pipe fan?
Tip: Intovent also offers a solution for other types of fans. View the range and discover all our fans.
Technician needed?
Our best people at your service
Why Intovent?
Strong in service

Return free of charge

Not brand-dependent
And our stock
Large stock
Fast delivery

Mirjam van Werde
Customer service representative